The Night She Disappeared
Kayla Cutler goes missing one night while delivering several pizzas to an imaginary address and fake name.  The man who calls for the delivery asks for the girl with the Mini Cooper, Gabie, Kayla's workmate. Gabie feels responsible for Kayla's disappearance and goes searching for answers, even when everyone else thinks she is dead. Drew also works at Pete's Pizza with Kayla and Gabie. Finding himself in the middle of this catastrophe he goes along with Gabie's plan to find Kayla. Romance ensues while Gabie and Drew get closer.
The Night She Disappeared is one of many great mystery novels by April Henry. Her writing style is easy to read and interesting. Henry brings up child disappearance in a whole new way, giving insight on the happenings with the kidnapper. Although the exact motive of the kidnapper is unclear, there is a definite scare factor during those chapters.
Throughout the book there are pictures, evidence slips, newspaper snippets and notes on the pages. This gives the reader more of a glimpse of the reality of kidnapping and the process of finding victims. There are scenes where there are divers searching for corpses, and it shows how they feel about diving for dead bodies. Henry gives insight into each character's mind, no matter how miniscule their role is, and each thought is imperative to finding Kayla.
Overall this book had a good twist to the mystery and is a nice read for anyone. The blood and gore are minimized, but still apparent. The only real scare is the fact that it could happen to anyone and that it was premeditated.
Leave a Comment
About the Contributor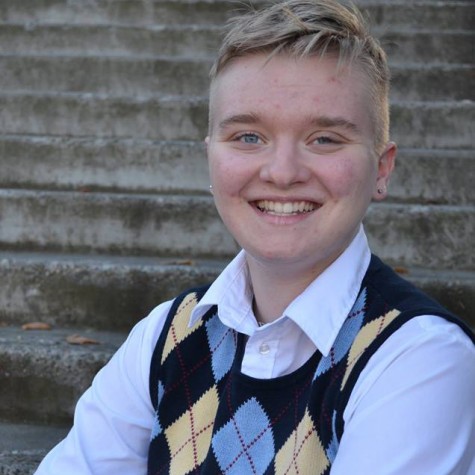 Regina McGough, Editor-In-Chief
Regina is a senior at Ashland High School. She spends most of her time on school work but enjoys reading science fiction and fantasy novels. Her family...