Dystopian Books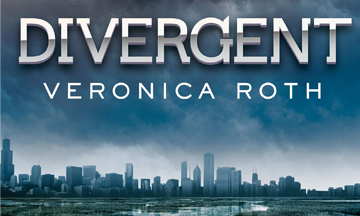 Divergent is a popular Young Adult Dystopian novel by Veronica Roth, that has also been turned into a movie. Here are some books like it:
The 5th Wave, By: Rick Yancey: The 5th wave is a thrilling apocalyptic book about a girl named Cassie. Life was normal, everything was the way it was supposed to be; and then they came. The aliens came in waves, causing more casualties every wave. Cassie is one of the survivors, and she has one mission, find her little brother who was kidnapped. On her journey she meets Evan Walker, who she wants to trust, but he may be the enemy in disguise.
Legend, By: Marie Lu: Legend is a book about the future with a new government and  the United States split into two nations, the Republic and the Colonies. The story follows two protagonists June and Day. June is was born into an upper-class family, in one of the wealthiest districts in the Republic. June is ahead of all of her class and plans on joining the elite members of the Republic. Day lives in the bad part of the Republic, and he is supposed to be dead. Both of them are as happy as they can be, but then a deadly disease begins to spread throughout the Republic, and Day's little brother becomes infected. Doing the only thing he can , Day breaks into a hospital to steal medicine that will heal his brother. June's brother happens to be at the hospital that night, and is shot. Everyone thinks Day did it, and June is out for revenge. But something else happened that night.
Crash, By: Lisa McMann: Jules Demarco lives above her family's pizza restaurant. Her life has been pretty normal except for the resturant war between her family, the DeMarco's, and the Angotti's who own a gourmet Italian restaurant. But then Jules starts seeing images on the billboard where Jose Cuervo should be. The images are of a crash… at the Angotti's restaurant…and Sawyer Angotti is in a body bag.  Sawyer Angotti was Jules best friend, but then they figured out their families hated each other. But Jules never stopped caring about him, so now she will do whatever she can to save him from the crash, even if people think she's crazy.
Enclave, By: Ann Aguirre: The world has been demolished by disease and war. Cities are in ruin and the world is being overrun by freaks, or in other words, zombies. Most of the population that is left, has moved underground in fear of disease. Deuce is in line to become a huntress, a job that consists of killing freaks. But then Deuce meets Fade, and he has tales of the upper world, that doesn't seem as dangerous as everyone thinks. So Deuce and Fade travel to above ground, and try to survive in a world that is very different from the underground one they have known. The main difference, more freaks.
The Unbecoming of Mara Dyer, Michelle Hodkin: Mara didn't mean to do it, she doesn't even remember it. One second they were in the abandoned asylum, and then she is waking up in a hospital, where people are telling her that the building collapsed and her friends are dead. With no memory of what happened, and all of her friends gone, Mara's family moves to Florida for a fresh start. In Florida, Mara discovers more about what happened that night with the help of Noah Shaw who has the power to heal people.

Shatter Me, Tahereh Mafi: Juliette has been locked up for 264 days, by the Reestablishment, a group that locks up people that are able to do things that are more than human. Juliette's touch is fatal to everyone, except two people.  One of those people is Adam Kent, she knew him when she was little and now it's up to them to try to rescue the world from the hands of the Reestablishment. The other person is who can survive her touch is Aaron Warren, and he is the head of the Reestablishment. With the help of Adam, Juliette must find a place where she is safe, and can hide from the Reestablishment who want nothing more than to use Juliette as a weapon.
Leave a Comment
About the Contributor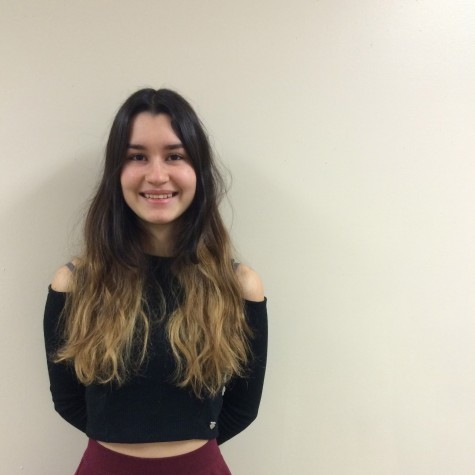 Milla.Goldsmith, Reporter
Milla Goldsmith is a freshman at Ashland High School, and is a member of Rogue News Online. She is involved with the Interact club and plays tennis. Goldsmith...