Girl, Stolen
   Take a classic boy meets girl story and twist it up into boy kidnaps girl. That is the beginning of Girl, Stolen by April Henry. Cheyenne is a blind 16 year old that gets kidnapped by accident when her step mom leaves the keys in the car after leaving to get antibiotics and a boy steals the car. Griffin didn't mean to kidnap her and is scared at what his dad will say. Lucky for him and unlucky for her, Cheyenne's dad is the head of Nike. The father of Griffin, Roy, holds her for a ransom.
   The book excelled in many aspects. The plot was intriguing and well thought out; research on being blind was done prior to the writing. It was clear Henry had thorough knowledge of all aspects of the book: Nike, being blind, dyslexia and many other topics were defined for the readers convenience. Though Cheyenne was blind, Henry described her surroundings so that readers could picture the house she was imprisoned in. All aspects of the book were realistic, escaping out the bathroom window, breaking a glass to get a weapon, taking parts of cars with VIN numbers and replacing those parts with older ones so the thief couldn't get caught. Being realistic in a story is a big part to catching the reader and reeling them in, and Henry got that perfect.
   The emotional trauma of being kidnapped was minimal, which was disappointing. As it was such a big part of the story, it would have been better to get more of the raw emotion of being held captive. There were descriptions of fear in the book, but most of the emotion was the romantic feelings toward Griffin. This leads the story to be predictable. There could have been more plot twists but overall the story was a good suspenseful thriller.
Leave a Comment
About the Contributor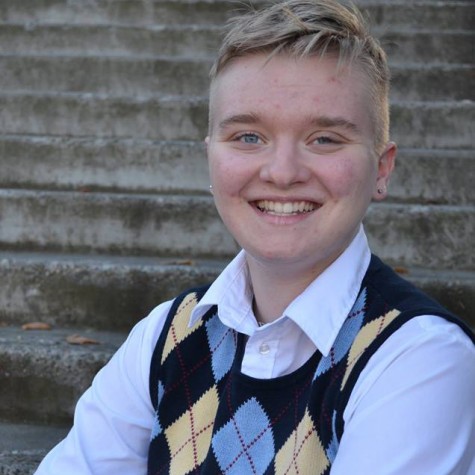 Regina McGough, Editor-In-Chief
Regina is a senior at Ashland High School. She spends most of her time on school work but enjoys reading science fiction and fantasy novels. Her family...