Ashland High School's Future Thespians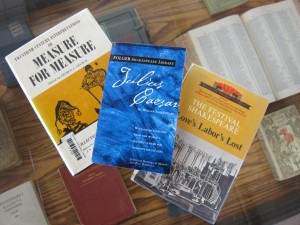 As most of the student body is aware, Ashland High School's drama program is not your run-of-the mill public school production. In fact, our school's plays and musicals are recognized throughout the valley and beyond as quality productions. Behind these performances are a talented cast of actors and actresses. It comes as no surprise then that many student actors are beginning to test the waters outside of AHS, auditioning for a broader range of drama productions and acting companies.
Maya Zundel first became involved in theater when she acted in a production of The Wizard of Oz as an 8-year old. She was a munchkin poppy and the head flying-monkey.  "I fell in love with it. With the idea that you can communicate ideas and emotions, make people sad or happy… Even when I have 2 hours of homework and it's 11:30 at night." Maya expressed earnestly. Today, Maya is a sophomore at AHS and an avid actress. Last year she "really started getting good [at acting]", and decided that was what she wanted to do with her life. Currently she is involved in two productions: AHS's upcoming musical, Chicago, and Camelot Theater's White Christmas. White Christmas ran all through December with completely sold-out nights, and will be ending after a successful run this Friday.  Holly Nienhaus, a senior, has also been busy performing 6 nights a week in White Christmas. Holly first became interested in acting when her dance teacher Audrey Flint sent her in the direction of Camelot Theater, where she got a part in Brigadoon. After that, "A whole new world opened up", as Holly was welcomed into what she describes as "the Camelot family." She loves the relationships she formed while working on four plays with this same company. After the last show of White Christmas, she will act in Funny Girl, which runs from March 9 through April 10. Holly sees acting in her future not as a profession, but as a hobby.
For students interested in drama but not sure where to begin, Holly suggests starting right away with acting lessons and theater class, then moving onto auditioning for the school plays. Although acting's late rehearsals and the occasional bad audiences can be difficult to deal with, to Holly and Maya it's all worth it in the end.
Leave a Comment