Yule Ball Recap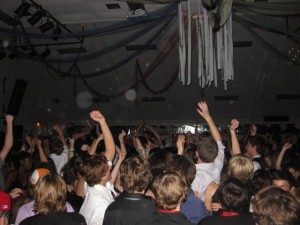 On February 5, the National Honors Society hosted the 2010-2011 AHS Winter Formal in the Britt Ball Room at SOU. Once all the bills were paid, the dance raised $2500. $2000 of this revenue will be used for scholarships granted to three lucky seniors who are members of the National Honors Society; one will receive $1000 and two seniors will earn $500 . The other $500 that the dance produced will be used to put on next year's formal.
"The dance went really well. There were no dress code problems, and I thought that the students were dancing appropriately which was the biggest concern for adults," Todd Hobein, head of the National Honors Society at AHS, said.
"National Honors Society did a a good job setting up, but the music was a let down," Samantha Boehnke, a senior, said. Hopefully the students of AHS will continue to respect the rules and regulations regarding attire and "grinding" at school dances so that they can continue to enjoy the rest of the school year.
Leave a Comment