Markovich and Mills, Best Policy Debate Team in AHS History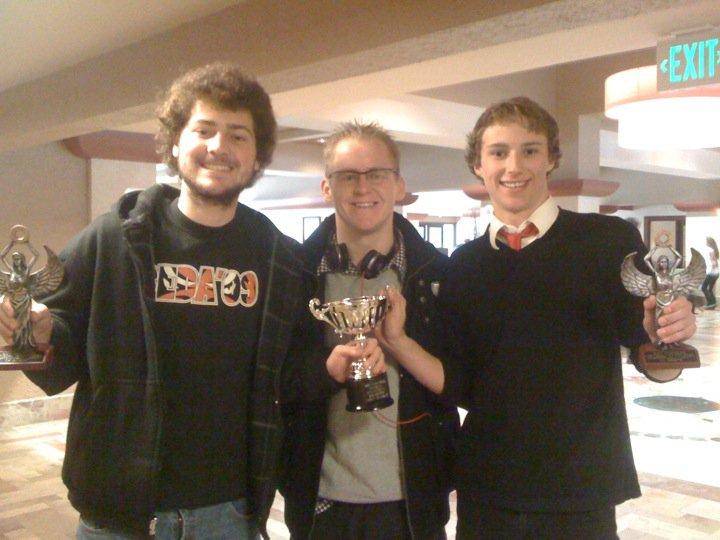 The regular season came to a close for the AHS National Debate Club this weekend, with the 2011 Conway Classic held at Gonzaga University. The hard work and dedication of our students shined through tremendously, as Zach Markovich and Ryan Mills finished with a preliminary record of six wins with only one loss. The success didn't stop there, the boys steamrolled through the elimination rounds and earned their third bid to the Tournament of Champions. Both debaters were honored with individual accolades as well; Ryan was awarded 9th speaker and Zach became the first debater from AHS to take home 1st speaker at a national tournament. This is truly an amazing feat, given the intense competition, which included over 70 students from five different states.
This season has been truly magical for Zach and Ryan. Not only did they overcome adversity and uncertainty, but they finished among the top 30 policy debate teams in the country. They also became the first team in the history of Oregon policy debate to receive three bids to the Tournament of Champions. Their perseverance and character has elevated them to national recognition, with collegiate directors actively recruiting them and offering lucrative scholarship packages.  Director of the National Debate Club, Tony Johnson, had glowing remarks for his students: "I am very honored to have worked with students of their caliber. Zach and Ryan should be recognized as the most successful policy debate team in the history of our program. They win and lose with style, grace, and compassion and with respect for their opponents, their judges, and me. I love them."
The Tournament of Champions will be the last tournament in their illustrious high school careers, and it takes place in Lexington, Kentucky on the weekend of April 29th. Be sure to give Zach and Ryan your support as they take on the rest of the best, with the hopes of bringing home even more national recognition for our school. If you are interested in joining the National Debate Club, we are always interested in working with students who have internal drive and a good attitude. Contact Tony at [email protected]. Thank you and GO GRIZZLIES!!!
View Comments (2)