National Honor Society Induction Ceremony
At 7 p.m. on Friday, April 11, Ashland High School will gain its newest members to National Honor Society in a ceremony run by current members.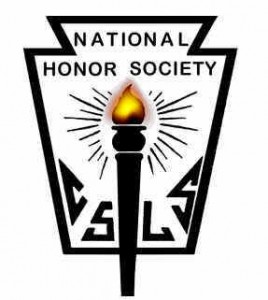 The induction ceremony is held every year to honor new members and formally recognize their accomplishment in getting in. "It's for those students who don't usually get recognized," said National Honor Society advisor Todd Hobein. "It's definitely an honor," he continued.
The ceremony will feature AHS assistant principal Don Valentini as a speaker. "I hand them their certificates and formally welcome them [to National Honor Society]," explained National Honor Society president Laurel Sager. Students will soon have to begin attending monthly lunch meetings to plan the Winter Formal, as well as maintain 15 hours of community service each year.
The recruits are those students who have passed through the selective application process into the realm of Ashland High's elite. National Honor Society members are chosen according to their academic and leadership achievements. Grade point average, community service activities and teacher recommendations are the determining factors for Honor Society hopefuls.
For those being inducted, the night will certainly be one to remember.
Leave a Comment