Kuwaiti Forced Labor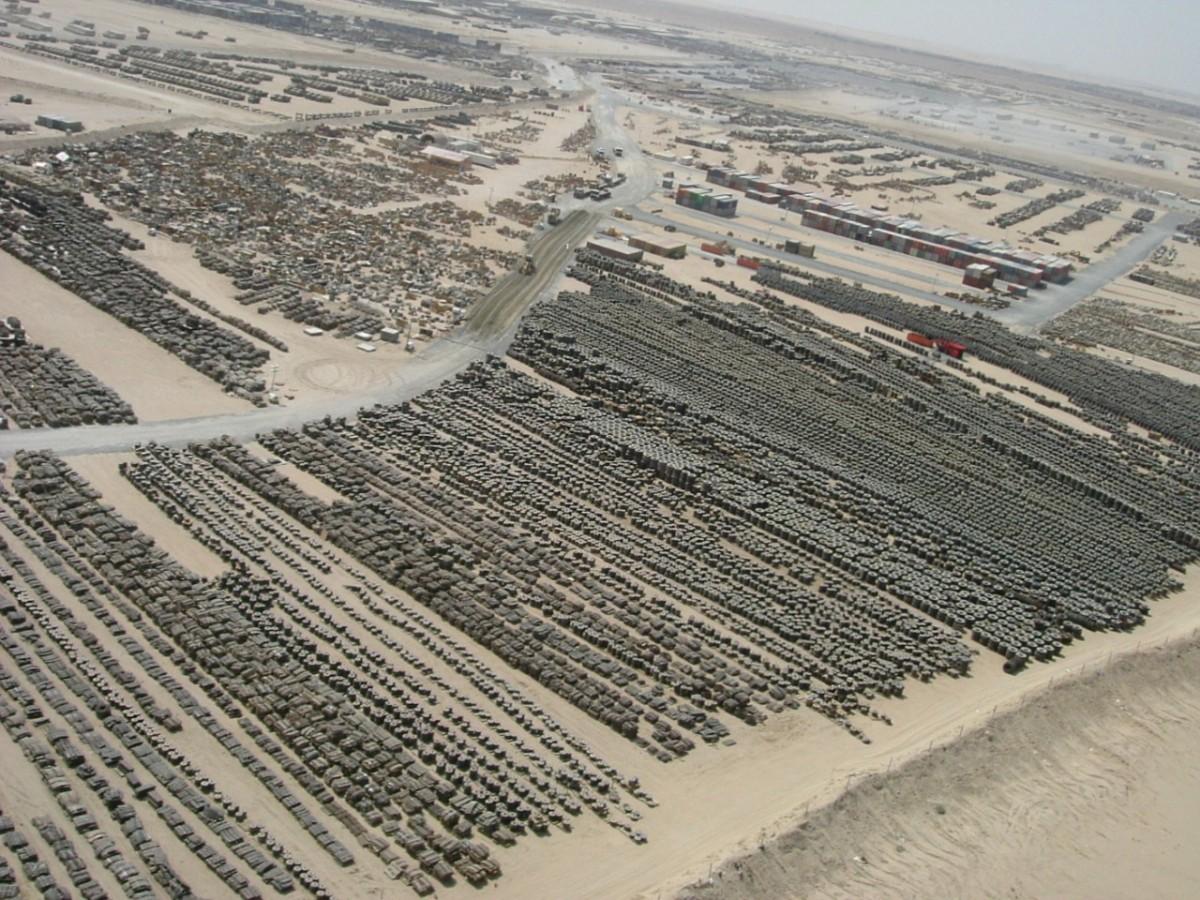 At Camp Arifjan, Kuwait the US military is complacent in the violation of the rights of thousands of migrant laborers. According to the National Labor Committee these rights violations rise to the point of slave labor. "Hundreds of thousands of foreign guest workers–among them 240,000 Bangladeshis–have been trafficked to Kuwait, where they are immediately stripped of their passports," writes the NLCB. Many of them work seven days a week for wages ranging from 14 to 36 cents an hour, even though they were guaranteed 90 cents an hour when they purchased their three-year contracts to work in Kuwait.  This means they are being  cheated of up to 84 percent of the promised income. Workers who ask for their proper wages are beaten and threatened with arrest and forcible deportation.
Similar abusive conditions have been reported by workers in Iraq as well. Ironically the American embassy in Baghdad, a theoretical symbol of the freedom of a country, was built using forced labor.
First Kuwaiti, a contractor responsible for many of these abuses, vehemently denies these claims; however Rory Mayberry, a former employee, said, "Let me spell it out clearly. I believe these men were kidnapped by First Kuwaiti to work on the U.S. Embassy. They had no passports because they were confiscated at the Kuwait Airport. When the airplane touched down at Baghdad Airport, they were loaded into buses and taken away. Later, I found out they were smuggled into the Green Zone. They had no IDs, no passports, nothing."
These abuses are far from unique to the American military. Kuwait is frequently cited as a center of human trafficking, by human rights groups. According to the NCLB, ninety percent of Kuwait's private sector workers are non-Kuwaiti. These non-Kuwaitis lack protection by the Kuwaiti state and are often subject to abusive working conditions.
It is a problem that is truly pervasive, and while the United States is complacent in it, it is not the only cause.
Leave a Comment