A Visit From The University of San Francisco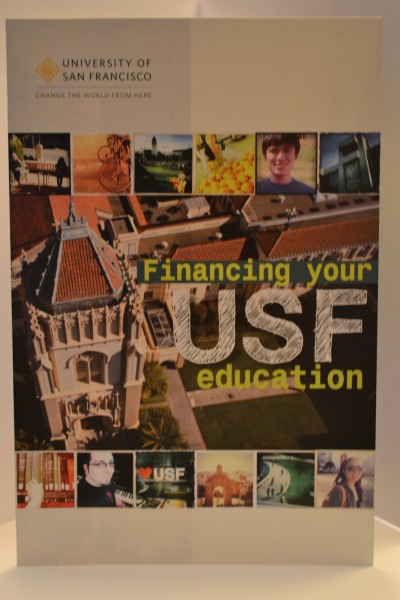 This past Tuesday, September 27th , Richard Cooper, a representative from the University  of San Francisco came to Ashland High School to tell us about this exceptional college. A lively and extremely dedicated college admissions board member, Cooper told us all the import details regarding USF.
As a private Catholic and Jesuit college, University of San Francisco costs a whopping $55,000 per year, but don't fret,  there are many financial aid  opportunities available. One of the highest paying financial aid options is a merit-based scholarship available for students. With this scholarship you will receive $19,500  yearly, which translates to $78,000  throughout your four years of  college. To qualify for this scholarship you will need to have had a 3.8 cumulative GPA during  your 9th, 10th, and 11th grade school  years. You will also need a combined  score of 1320 on your SAT for reading  and writing or a score of 30 on the ACT. There are many financial aid opportunities and this is just one of them!
Cooper describes the university campus as a "…Beautiful location on a hill with a great view of San Francisco from anywhere on campus. The students are all extremely friendly and are dedicated to the school."
The curriculum is also an excellent part of USF. They are on a semester system and you will need to take 32 classes to graduate in four years. Eleven of those classes are part of the core curriculum, which include religion, philosophy, and ethics. At USF there are five main "schools". The School of Nursing and Health Professions, the School of Law, the School of Management, the School of Education, and lastly, the College of Arts and Sciences. The University of San Francisco has over 100 clubs and organizations so you have a vast amount of options.
The University of San Francisco is an accomplished university that is exceedingly well rounded. They have a great curriculum, an awesome campus, and many options to make your experience there amazing!
For more information, visit http://www.usfca.edu/.
Leave a Comment