School Blood Drive
Have vampires hit the Ashland High School Campus? No, Twilight has yet to infect the AHS Halloween season, as the American Red Cross came to the school from 9am-1pm this Tuesday.
Keaira Koedyker and Callie Toews took on the Blood Drive as their Senior Project and asked leadership students and friends to help with the drive. "I was very stressed at first that everyone was going to forget about it, but it turned out great," Koedyker said.
There were 46 donors and each of those donors helped to save 3 lives. All together the AHS Blood Drive saved 138 lives by simply donating their blood.
" I have donated 5 times and I just love doing it. It's so easy and it's a painless way to save lives," senior Hannah Loop said.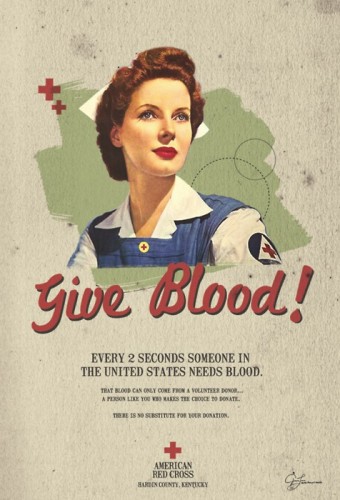 You can provide aid, too. Visit the American Red Cross website and make a donation today.
Leave a Comment