The Magnetic Zeros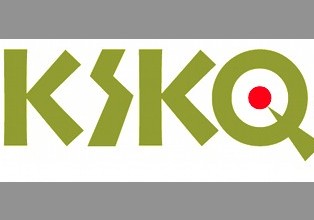 Sitting at a sound table in black high wasted shorts and a distressed Pink Floyd tee, Ashland High School sophomore, Grace St. Clair-Bates announces to her small pool of listeners, "You're listening to KSKQ 89.5 FM Ashland, Oregon. This is Grace St. Clair-Bates and you're listening to the Magnetic Zeros."
It is no secret that there are many ways to express yourself in Ashland. While some people write creative stories, other people paint beautiful pictures. Grace expresses herself through her radio show, Magnetic Zeros.
In the spring of 2011, Grace and her close friend Cait Mazzarella started tagging along with some friends to their self-run radio show at the KSKQ community radio station. Grace and Cait observed that radio was a unique and enjoyable way to spread their love of music. So, with Cait's lead, they both decided to create their own show.
After filling out some forms and talking to Carson Bench, one of the managers at the community station, the two aspiring co-hosts attained a slot for their very own radio show.
"At first, when we started the show, it was really awkward, because we were both uncomfortable with speaking on air," says St. Clair-Bates. "We didn't have the safety of being able to go back to correct our mistakes. That made the first couple shows difficult. Also, we had to figure out what sort of music we wanted to play for our show and the mood we wanted to set for our listeners. After we got into the swing of things it became easier to talk, and the fear of messing up vanished. It feels like your body and language flows with the show."
In addition to getting used to being on air, Grace and Cait had to learn how to operate the radio room. First a song is played and when the song comes to the end the mixers are switched so that the microphone goes up and the song fades away. Then, the station name is read (sometimes accompanied by the reading of an advertisement). Finally, the name of the next song is announced and the mixers are switched back again.
After five months of weekly radio shows, the two young women became more confident with their broadcasting, but in October, when Cait moved to Vermont, the pressure was now all on Grace. When they did their shows together, Cait was the one who took the lead and was more in charge. Now that she was gone, Grace had to take it all under her wing and fly solo.
When Cait left, it was just like starting the radio show all over again. "It was very hard to get used to being in the studio alone, but then as the weeks passed and the more time and shows I did alone, the more comfortable I felt," Grace explained. "My love for music helped me, because it's helped me through rough times before. In the past, my family life has been hard, so I learned to cling to something that I knew was always going to be there (music)."
Even though Grace is on her own now, she is able to express herself through music and her radio show comfortably and with confidence.
To listen to Grace's radio show, Magnetic Zeros, tune in to 89.5 FM, or log on to KSKQ.org on Tuesdays at 5pm.
Leave a Comment