Advisory: what's really going on?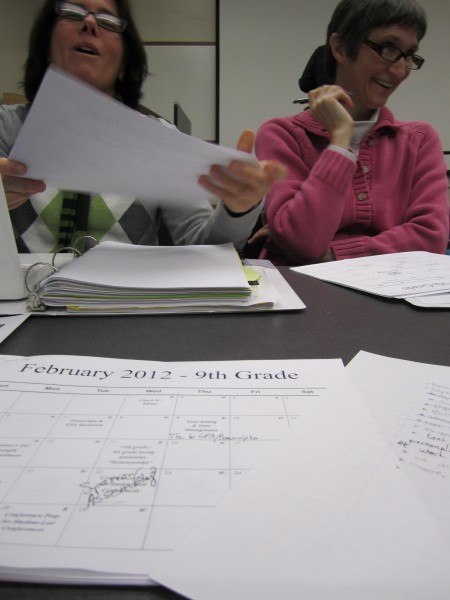 Your opinion of the Advisory Program at AHS counts. The directors of Advisory are constantly adjusting things in meetings to meet students' needs. I sat in the IVC room today and observed many faculty members and students hard at work preparing for the next semester.
So what really goes on in an Advisory meeting? Planning, creating and scheduling YOUR Advisory class you go to four days a week. Currently the Advisory staff is taking student feedback and advising the curriculum for red day journalism activities. Here you have a few staff members and one or two selected students sitting at each table in the meeting, answering questions and giving their input to what they believe needs to change in Advisory.
"It's a good program, but it needs to be advised. That's why I'm here," junior Makenna O'Dougherty said while sitting at the table which specifically was in charge of the junior Advisory classes.
If you feel that Advisory is not really applying to you, tell someone. The main goal of these Advisory meetings is to take in students' needs for their class time and to "make things more direct," as Allison French said. Student senate feedback is a huge aspect of the Advisory meetings; there are lists of requests from the senate to improve the program.
So if you are hesitant about your Advisory class and what you think could be improved, talk to you senate or you Advisory and the Advisory meetings will always look into students' advice to advise.
Leave a Comment