Open Mic for a Cause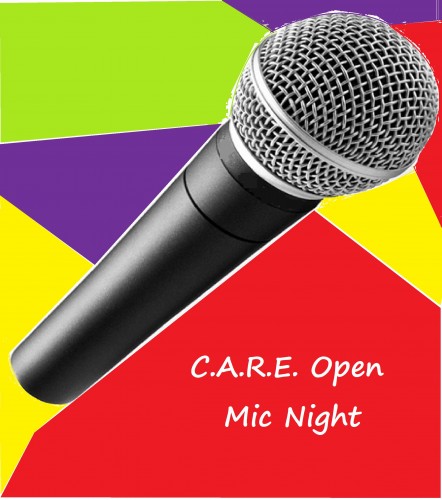 Are you looking for a fun night where you can express yourself, but at the same time contribute to an important cause? AHS sophomores Grace St. Clair Bates and Sarah Richmond have organized an Open Mic Night in the Briscoe Art Wing of Briscoe Elementary School with the help of GCC, Poetry Club and the SOU Women's Recource Center. This fun-filled night will roll from 7:30 to 10:00 on March 9, and the suggested donation is $5.
"We just want people to express themselves since the women in Africa can't," Bates said. If you make a donation, you are contributing to C.A.R.E., an organization that helps women on the Ivory Coast who are struggling with hunger, rape and caring for their children.
"Just because the crisis in Africa has gone out of the central media's eye, that doesn't mean it's not an important issue," Richmond stated. People don't hear about these issues too much, and that's what C.A.R.E. is about.
Bates and Richmond thought of the idea months ago, and have just now decided to take action. While attending this Open Mic Night, you have the option of strutting your stuff (poetry, singing, rapping, the choice is yours) or sitting back and enjoying the talent of Ashland while supporting a good cause.
"We want to keep it open to the public," Richmond said. Invite whoever you want; the more the merrier. Come one, come all, and support Sarah and Grace as they raise money for helpless women in Africa.
Leave a Comment