Mt. Vaughan Expedition 2012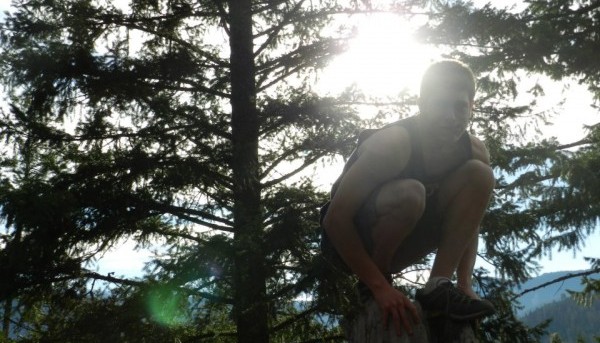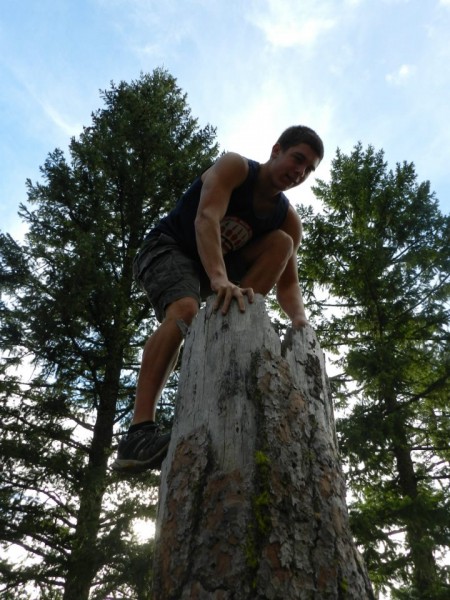 This December, AHS Junior Brandon Vaughan will be traveling to Antarctica to summit Mt. Vaughan. At a young age, Vaughan first heard the story about Norman, his Great-Grand Uncle, and his mountain. Brandon's mother had a couple of Norman's books and Brandon had the opportunity to read them. Vaughan expresses being
"so impressed with Norman's adventurous spirit, and… really connected with him in that way. I went and told as many people as I could about who he was, and about how I wanted to climb the mountain one day. I was at Norman's 100th Birthday party in Telluride, Colorado with my family, but he was ill in Alaska, so he could only appear by satellite. He passed shortly after his birthday, so I never got to meet him in person, but he inspired me so much with the things he did." Since that moment, he has always wanted to climb Mt. Vaughan, but wasn't sure on how to make it happen. He says, "I guess I was waiting for the right opportunity."
Brandon is actually the Great-Grand Nephew of Colonel Norman Dane Vaughan; Norman was the chief dog sled driver on Admiral Richard Byrd's first expedition to the South Pole (1928-1930). Admiral Byrd and Norman were close friends, and when deciding names for mountains in the Antarctic, Byrd named one after Norman (Mt. Vaughan). In 1994, at the ripe age of 88, Norman, his wife Carolyn Muegge-Vaughan, and a small expedition party, summited his mountain three days shy of his 89th birthday. Norman had planned to return to the summit for his hundredth birthday in 2005, but was unsuccessful due to the lack of a proper plane. In addition, shortly before his hundredth birthday, Norman became ill. Sadly, several days after his hundredth birthday Norman's illness led to his death, so he was unable to carry out summiting his mountain a second time.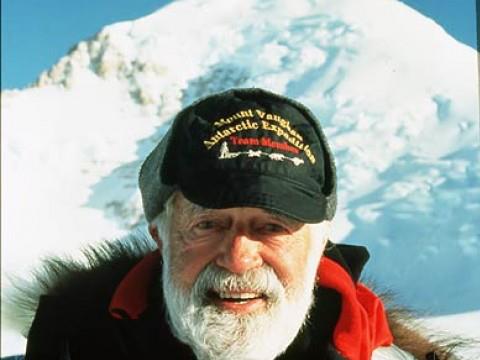 Though this expedition will take place December 19, 2012 (Norman's 107th birthday), Brandon has already begun to prepare himself. First of all, he hasn't ever climbed a mountain, been in Antarctic weather, or cross-country skied. Brandon is getting some training done this year and hopes to get it done by the end of this winter, and the beginning of the next winter before he leaves. Vaughan says, "this is still in the planning process, and indefinite as far as the dates, but it is part of the journey of this adventure."
Another major part of this expedition would be the funding. The last time Norman made his climb, it hit national news. He was featured on popular shows such as Late Night with David Letterman, The Tonight Show with Jay Leno, Good Morning America, and Prime Time Live. His expedition was also written about in numerous newspaper and magazine articles like "The New York Times," "Life Magazine," The Boston Globe," and many more. Norman also had sponsorships through National Geographic (which also did an educational documentary on his Mt. Vaughan Expedition), and other well-known companies.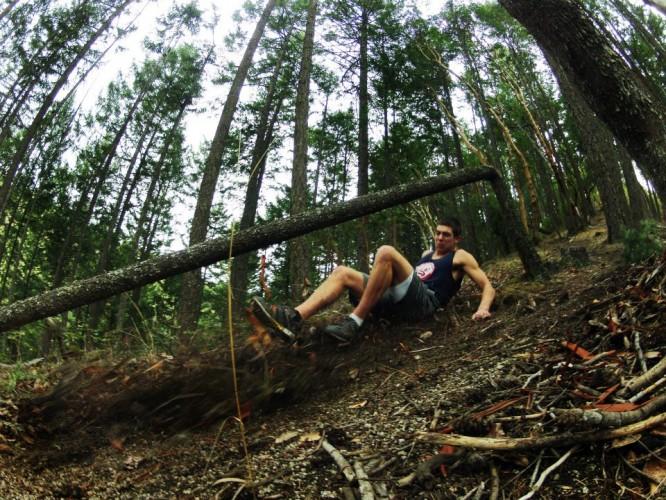 When asked how he plans to raise the money for this trip, Brandon says, "other than starting right here at home in Ashland and the Rogue Valley with fundraising and garnering support, I hope to spark some national interest and gain sponsorship that way. I actually have a Facebook page for my adventure and hopefully I can acquire some more support. I am also applying to some youth expedition grants, so I am hoping that money will not be the biggest concern and challenge." However, Brandon did say that Norman's wife, Carolyn, had said that raising the money for Norman's 2005 Expedition was their biggest challenge.
In addition, when he climbs Mt. Vaughan, Brandon is planning on having one or two guides with him too help on the expedition. He has also recently received word from Vern Tejas, the lead mountaineer on Norman's 1994 Expedition, that if he can raise enough funds to get them there, Tejas will be the lead mountaineer for his summit attempt.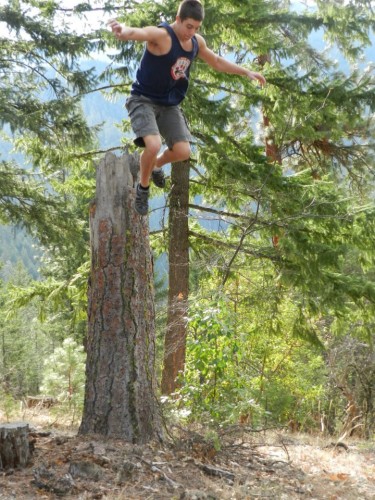 For anyone who isn't sure what to do for their senior project, Vaughan suggests you not "…hold back on what you want to do. Your senior project should not only be representative of what you have done or lead at Ashland High, but also what you want to accomplish after high school. Just remember to follow Norman's motto: Dream Big and Dare to Fail. He would also say, "you haven't failed until you quit.' "
From this experience, Vaughan hopes that he will gain a better perspective on what he is able to achieve physically, mentally, and emotionally through this journey. He also hopes to gain a better sense of what it's like to accomplish a life changing goal. "I hope this will continue to give me drive later in life to be a better person, keep an adventurous spirit in everything I do, and to help motivate others to do the same. By doing this, I hope I will pass on the spirit of adventure I got from my Great-Grand Uncle," explains Vaughan. And lastly, when he finally reaches the summit of Mt. Vaughan, he plans to "Take a deep breath, smile as big as I can, and pay respect to one of the greatest men I never knew."

Leave a Comment