AHS Abroad: An Update on Paris Conner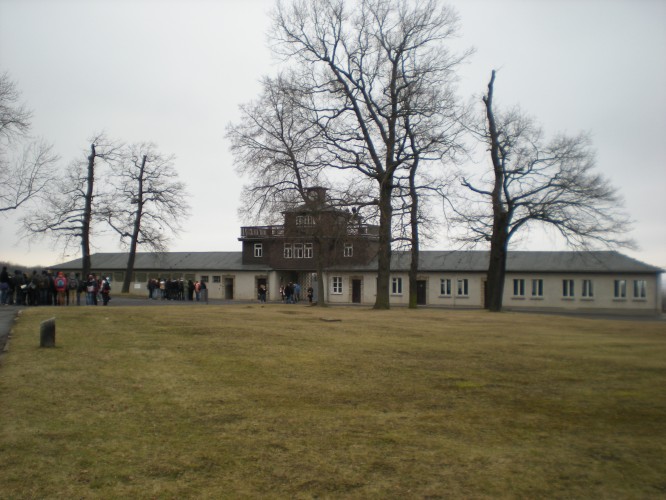 The Following article is our latest installment in the series "Ashland High School Abroad", and is written by AHS junior Paris Conner from her host school in Germany.
Greetings from Deutschland!
A few weeks ago I embarked on a 6-hour train ride to the city of Weimar for my exchange organization's annual mid-year seminar gathering. All 50 students from my organization, ASSE, attended. I hadn't seen most of them since before we left for Germany, in Washington DC.  The point of this trip was to check in and see how we're doing after a half-year on exchange. The first day there we checked in to the youth hostel and did a city scavenger hunt. The next day we went to the concentration camp Buchenwald. It was one of the most impacting as well as eye-opening things I've ever experienced. The next few days were filled with all-day seminars about our exchange year and what we've learned etc. Weimar is known for Goethe and Schiller who were authors and playwrights. (They are like the two Shakspeares of Germany) We got to go to each of their house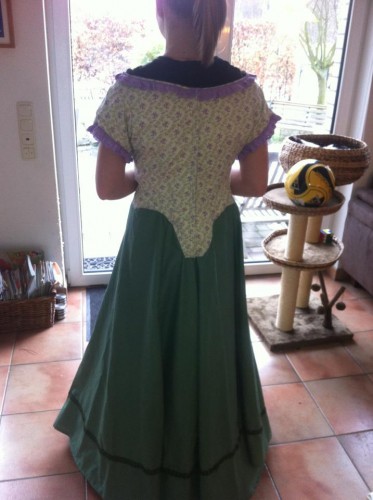 s, which was pretty cool.  The long seminars got a bit boring, but they let us have free time after dinner each night. It was awesome to get to see everybody and catch up!
Last week I started the second half of my German class at the Volkshochschule (VHS for short) in Aachen. The VHS is an organization that offers tons of different classes for the community like languages, dancing, cooking and lots more. The first part of my German class was incredibly beneficial, so I decided to continue going. Two evenings a week, I meet with other students from Italy, Turkey, the Czech Republic, Spain, Guatemala, England, and Canada. Though we have different nationalities and backgrounds, we're all trying to learn the same language. My two friends and I are the only high school students; all the others are either college students or adults who work here.
My host family's hobby is US Civil War reenactments and we have one coming up in April so for the past month or so I've been trying to sew a dress for myself. It has become quite the experience. My host-dad is pretty good at sewing so he has been helping me. I need the help as my sewing skills are less than perfect! The dress code is strict, and the clothes have to be authentic. This means no zippers, only hook-and-eye. For past reenactments I just wore clothes from my host-mom, but this time my host-dad decided it was time for me to start sewing my own! This is definitely something I would never get to do in America.
Osterferien (Easter break) is coming up in a few weeks and I'm going to Austria and London with my host family. It's hard to believe it's almost Easter. Like they say, time flies when you're having fun!
Leave a Comment