Thoughts on Student Government
I remember being intrigued the first time I heard about the idea of "Class President." It was the concept of being elected and then ruling over everyone in the way my little self imagined government to be, like it was some control panel through which you could manage everybody. This is the union of childhood powerlessness and everything thing that I thought "democracy" to be.
My conception of (student) government has changed since age eight. We have had yet another school election, and the winners hold a sort of abstract, stylized power over our school's (i.e. leadership) policy. I've heard many complaints to the ineffectiveness of our student government — leadership, student senate, etc. — and they all say that the administration doesn't want to do anything we ask of them. And to make matters worse, Advisory has been pumped full of student input: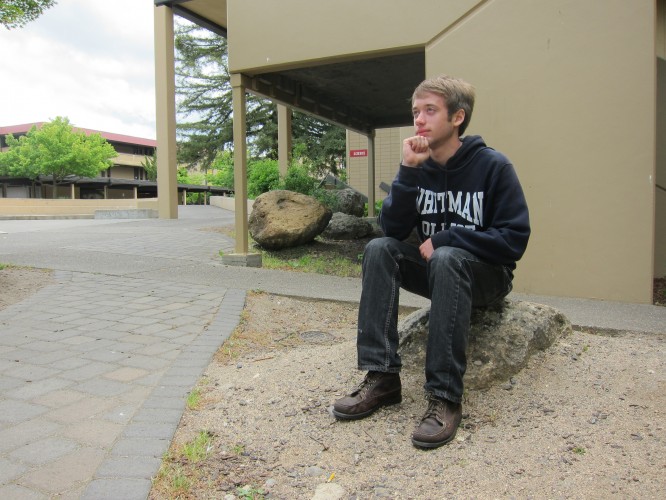 an IV to keep the fragile program alive so it can do its job. But there's been a lot of Advisory ranting lately and it's sort of stressful to listen to.
But the question I have is, how are we using the power we have, or think we have? And how should we be using it? One reason we don't seem to get anything done as a student body is that none of us care about the same things. There is a personal level of things that matter to you, like your religion, friendships and political opinions. Then you have your shareable music tastes, fashion, and movie references. Only the latter is readily expressible and commonplace. Leadership plays popular music at dances or else people won't come. This is how we express the consensus of our school. It gets the bills paid, but each class leaves a footprint the same as the one before. The common complaints are petty and persistent: mirrors in the boy's bathroom; pressure to achieve; and change Advisory.
What is it that we can do together as a student body? The thought of taking initiative makes the average teenager nervous, let alone the thought of taking initiative for their own life after high school. Our new student government doesn't have to reduce the deficit, fight wars or levy tariffs, so there's a lot less reactionary work. Student government, it seems, has to pull ideas out of the ether to conform to a doctrine which exists only as the ideal of school spirit. Could we then make school spirit something more than sports momentum, instead, turning it into something which turns lowly freshmen into triumphant seniors? I want to graduate high school a better person than I was when I graduated middle school. Fortunately, that's probably going to happen. Let's change the focus to doing what we can do to make the school as hospitable as possible for everyone's ideas and needs. We could reward creativity, community service, and self-expression. In 30 years, we'll remember these opportunities more than the music played at dances or the 40 minutes of Advisory.  If only every day were Fresh Start.
Leave a Comment