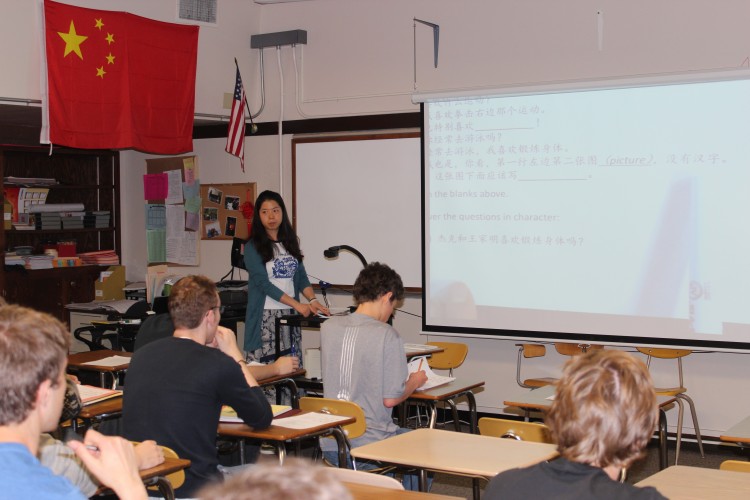 Once again, Ashland High School has presented an outstanding opportunity for its students. On July 13, Principal Michelle Zundel, science teacher Jim Hartman and counselor Steve Smith will accompany 17 AHS students to China. These chaperones will spend 16 days with the students, immersing themselves in the culture as well as touring various historic landmarks. "It's not just a sightseeing trip," senior Sienna Stevenson said. "In the morning we have four hours of language and culture classes." After these classes they will spend their afternoons sightseeing and exploring China. Students will also have the opportunity to stay with a host family for a few days.
The students eligible to go on the trip must have successfully completed Chinese 2 at AHS prior to the trip. Scenic Middle School, Crater High School and Pinehurst will join AHS students and staff on their journey as well. Over all, there will be 600 students and chaperones from around the United States.
Once they arrive in China, the large group will visit Beijing and sightsee, including a visit to the Great Wall of China. After seeing the capital, the 600 tourists will break up into four smaller groups that will travel to a difference province. "We may not even find out what province we will be going to until we arrive," AHS counselor Steve Smith mentioned.
The trip will be hosted through a program called Hanban that focuses intently on students gaining a better understanding of the Chinese culture as well as improving their speaking skills. "It's a great opportunity to strengthen the ties between China and the U.S," Stevenson added. When AHS students return on July 29, they hope to have a better understanding of what life is like in China. Hopefully the 2012-2013 school year will have even more of a cultural understanding than AHS does now. We wish students safe travels!