Paris Conner: Coming Home after a Year
The Following article is our latest installment in the series "Ashland High School Abroad", and is written by AHS junior Paris Conner from her host school in Germany.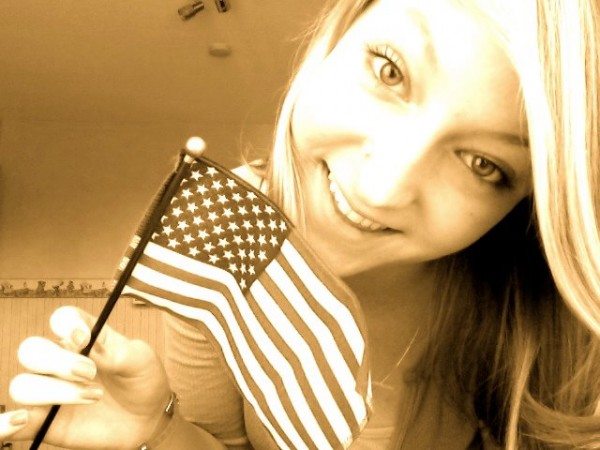 "The official end of my exchange is on June 21st but instead of flying back with the other 50 students in my program, my family is coming and picking me up. We're staying an extra three weeks and traveling around Europe. When I think about the fact that I only have 6 weeks left here it's unbelievable to think that I've been here for over 9 months. Before I came here everyone told me the time would fly by and I'd be back home before I knew it. I figured it was just a cliché that people say for small talk. It's not. It's definitely true. It's so hard to comprehend that I've been gone from my home for almost a year. It just doesn't feel real.
I get asked a lot by kids in school whether or not I'm excited to go home and I always answer with yes and no. I can't wait to see my family and friends and eat food that I haven't eaten in a year. But at the same time, life here has become so normal for me that it's hard to remember how life was in America. I know that sounds hard to believe because I've lived there all my life but it's the small habits that I've dropped and the new ones I've picked up that make this feel like home. I've gotten so used to the German culture that going back to America will definitely be a bit of an adjustment. I've also made lots of friends here and it will be sad to have to say goodbye. And I'll of course miss the delicious German bratwurst and pretzels!
Doing this exchange was one of the hardest things I've ever done but it's helped me change as a person a lot. I've become more outgoing and independent. I had to stop relying on my parents for stuff and I realized that if I want something, I have to work for to get it. I'm also so surprised at how much German I can speak after only 9 months. Being immersed in the culture is definitely the key to learning a new language. I've gained a whole new perspective of my life and the world around me. I am so grateful for this wonderful experience. I have done so many incredible things that I never would have done in America that I will never forget. The only thing I can do at this point is take full advantage of every day I have left here."
Leave a Comment