Equestrian State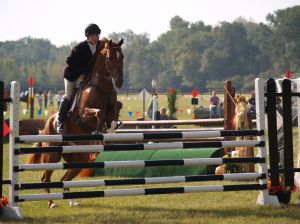 Hang on for a minute...we're trying to find some more stories you might like.
The AHS equestrian team has qualified for state three consecutive years, and will be going for the second time in a row this year under the coach of three years, Rich Walsh. They will be traveling to Redmond, just north of Bend from the Monday May 13, to Sunday the 19. The team had a total of eight riders this season and five qualified for state this year. There is a four man drill team along with Montana Janssens, who has qualified solo for multiple events.
The preparations for this trip up north are being made. The drill team is practicing about three times a week and Janssens is spending as much time as she can preparing. For this kind of a trip, it's all about making sure your horse is in shape and all your equipment is ready. These five individuals and their coach are really looking forward to this trip to the state tournament once again.