Brain Bowl Makes a Comeback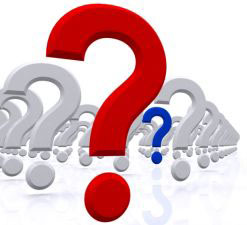 Many students may have noticed that last year Ashland High School was short one club: Brain Bowl. Fortunately, the club will be making its comeback the 2010-2011 school year, and is currently rounding up students to participate. For those who don't know, Brain Bowl is an academic competition similar to Jeopardy. It involves random trivia questions which challenge students' knowledge of math, English, history, and current events. This year, competitions for both "masters" and "juniors" will take place in late February at SOU.
For some, the idea of being put on the spot to answer countless random questions may seem unappealing, or even daunting. However, club president Angelica Florio described Brain Bowl as an activity which can interest a wide spectrum of students. "Everyone can contribute something to [Brain Bowl]. The more people [who join] that have different experiences, the more can be contributed," she explained. "It's a lot of fun."
Interested in joining Brain Bowl? It's not too late! The next meeting will take place in Mr. Gabriel's room, room 202 in the Library building, on Thursday at Lunch. Meetings will involve mock competitions to help prepare for the real thing in February. Remember to keep your eyes open for signs posted around campus!
To give you an idea of what AHS Brain Bowl is up against this year, we've given you a few sample questions. Don't know the answers? Find out by clicking on this link.
In what country is the world largest monolith, Ayers Rock?
Your mass would be constant on all the planets, but your weight is a function of what?
What is the most frequently sung song in the English language?
Is the world record for men's 1600 relay closest to 2, 3,4, or 5 minutes?
Sue Kisses Alfred every 35 minutes. How many times do they kiss in 10 hours and 30 minutes?
Leave a Comment