What's Happening to AMS Sports?
It's a warm spring day at the Ashland Middle School track, and the field is filled with kids chatting with one another, practicing hand-offs and bouncing from foot to foot in anticipation of their next race. For years, AMS students have relied on their school's athletic program for structure and recreation during the school day. Parents agree, saying that the availability of after-school sports "keeps their kids out of trouble." So what happens when a budgeting decision cuts all middle school sports? The news of such a decision was announced in early March, shocking AMS students, teachers, and parents alike. Now, one month later, teachers and administration are attempting to fill the gaping hole in the students' middle school experience.
"When I heard the news I was pretty pissed off, and still am," seventh grader Mason Dow said about the sports cuts. Dow is a typical student at Ashland Middle School; he earns good grades and enjoys hanging out with his friends. Above all, he is an avid athlete. Throughout the year he participates in football, basketball, and track-and-field.
"Sports are a big part of school for me," Dow added, "I just want to know what kind of thought process went behind that decision. I think cutting middle school sports in general may not have been the smartest idea".
One month after the decision was made, teachers and administrators are attempting to ensure an athletic program next year by gathering a medley of club sports. Fortunately the response from the community has been strong. Organizations such as the YMCA, Kids Unlimited, SOU basketball, and Ashland Club Soccer have been eager to organize activities to coordinate with the kids daily schedules.
Despite these positive prospects, Principle Steve Retzlaff said somberly, "It's a situation no one wants to see happen." Retzlaff is anxious about two main issues: the bonds built between coach and athlete, and the cost of club sports. Over the years, students have been encouraged to join athletics because of the role of many AMS teachers as coaches. Now that these coaches have been cut, it's a concern that many kids won't feel comfortable going out for sports. In addition, club sports can be pricey. This could cause AMS to have to break their long-standing policy of "a spot for every athlete."
In attempt to allow athletes to participate in club sports, many parents at AMS are attempting to form a booster-club similar to that of Ashland High School. Funds generated from this club will help pay for student sports scholarships, or even bring back some of the old coaches.
Staff at AMS are hopeful that in the next two years the economy will have improved and that there will be more money available for public schools. Retzlaff said, "Hopefully this is just a temporary situation."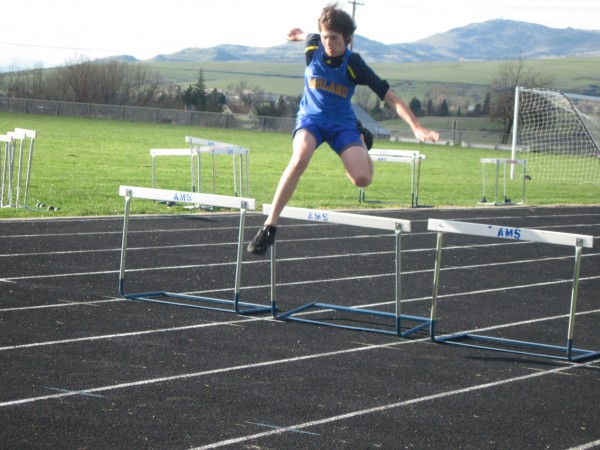 Leave a Comment