The Rogue News Sports Department has selected Josh "Big J" Harris as the player of the month for April. Harris is the unquestioned "heart and soul" of the Ashland boys tennis team, leading the Grizz to a 4-1 record to start the 2011 season.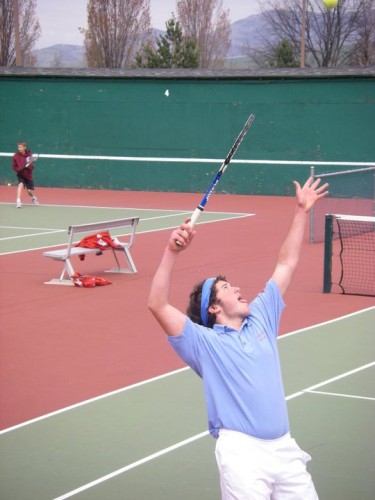 Harris is a member of the number-one doubles partnership, and this year has had the opportunity to play with a new teammate; freshman Grant Kahn. The pair has gone undefeated thus far. In a match against South Medford Harris and Kahn were the only players to win out of the Ashland High tennis team. Their final scores were 6-1 and 6-3.
Harris has slaughtered his opponents this year, winning 84 games while only conceding 13.
"I have been looking up to the seniors for the last three years. I'm glad that it's my time to take the reins of the team and move it in the right direction," Harris explains. "My ultimate goal is to win a state championship. I am greatly honored to be selected as the Player of the Month, and I hope I can keep up the good playing. There is a lot of work to be done."
Good luck to Josh Harris, and the rest of the Ashland boys tennis team, as they continue towards the state championships.