Graduation in Lithia Park: A Letter from Michelle Zundel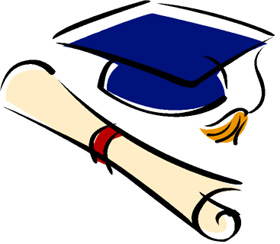 A letter from the principal:
Dear attendees of the AHS 2011 Graduation,
Forecasting the weather is more like reading tea leaves than science. However, based on discussions with meteorologists, a meeting at Lithia Park with Parks and our Maintenance Department, we have decided to have graduation at Lithia Park. We are arranging tents over the musicians, the staff seating and the podium. We will provide elderly and disabled patrons with seating in the street. In order to allow the hill to dry as much as possible, all other members of the audience will be able to place tarps and blankets and lawn chairs at 5:00PM.  The School District will only provide seating for the staff, musicians and elderly because the ground water saturation causes the chairs to sink into the ground. Not only would that damage the ground, but destroy the rubber bottoms on the chairs.
What changed?
The conditions at Lithia Park from last night (standing puddles) to now improved dramatically. Meteorologists at two news stations let me know that the low pressure system on the coast is staying off the coast. The chance of rain today and tomorrow has gone down to 20%. There may be "passing showers" tomorrow evening. We are in a warming trend with temps expected to hit 68 or 70 degrees on Friday. We do not want to be in a hot, humid gym with 2500 people.
I will convene a senior class meeting to let them know the decision and asking them to prepare their guests for the event:
Wear solid walking shoes that can get muddy (no heels).
Dress warmly and prepare for rain. Forget fashion; think function.
No one is allowed on the Hill until 5:00PM
At 5:00PM, guests may bring their own tarps, blankets and lawn chairs as seating will not be provided for the audience.
Thank you for your patience and your support. I look forward to  a wonderful celebration tomorrow.
Michelle
Leave a Comment