Stepping Up to Help Our Community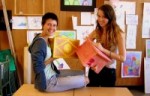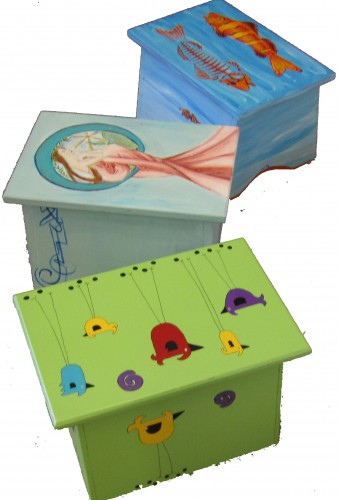 John Weston's shop classroom, tucked away in a corner of the AHS campus, is cavernous and musty. Light filters onto a floor that is carpeted in a soft layer of wood shavings. Stacked inconspicuously on a table, among skeletons of unfinished tables and chairs, is a small pile of step stools. The stools are white and unexceptional; not many would guess that each utilitarian structure will soon be an unrecognizable work of art. The purpose of the stools: to get the community involved with Ashland's schools while benefiting a worthy cause.
While students spent their summer breaks relaxing, Weston was hard at work donating his own time and resources to building 35 wooden step stools. The stools form the basis for the non-profit fundraiser, "Step-Up to Help Out". Each stool will be distributed throughout the community to be painted by classrooms and local artists. Finally, on the first Friday of October each finished masterpiece will be sold at Ashland Artworks with one hundred percent of proceeds benefiting the Jackson County animal shelter and the Maslow project, which helps teen homelessness.
The first seeds of "Step Up to Help Out" were planted 10 years ago, when a close friend of Weston painted a step stool for him. The idea formed over the years until it became a reality last fall. A total of $1500 was collected to benefit Children's dentistry, Sanctuary One, Elder Youth Hostel, and Dunn House. This year, however, Weston is setting his sights higher and hopes to raise $2500.
Said Weston about this endeavor, "Being a teacher I think it's really important to get our community involved in our school. This is a way for our artists and our schools to give back."
Leave a Comment