Oregon Thespian Leaders Conference Held at AHS
MOUNTAIN AVENUE THEATER, ASHLAND
High school students from all over Oregon gathered at AHS on Saturday, September 21st for the annual Thespian Leaders Summit. This is the first time Ashland has hosted the summit. Forty thespian officers and drama club leaders met to discuss goals for their clubs, for their schools and for the entire state. They also got to know each other with an assortment of improvisation games–a classic theater kid pastime–and made useful connections with other drama-focused schools. There was great benefit for our own officers, as they made contacts and got Ashland on the map for these schools, many of which are from distant Northern Oregon.
Saturday night, the visiting officers stayed with Ashland families, including AHS teachers and other drama students.
The visiting students, as well as our own, had unique opportunities to meet professionals from SOU and OSF. Sunday the officers met again to vote on a statewide goal for the '13-'14 school year. The summit concluded Sunday afternoon with the whole party going to see a matinee of The Taming of the Shrew at OSF.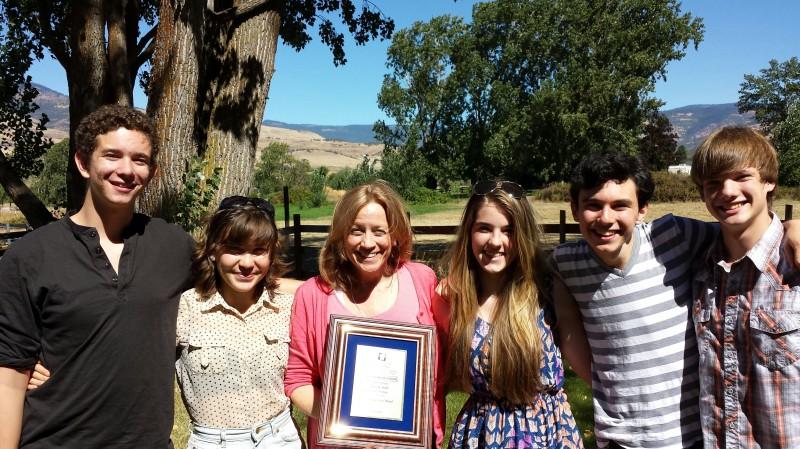 Picture: Outstanding School Theatre Award 2013 is granted to AHS Theatre. Drama Club officers:  Jeremiah Lieberman, Aubyn Heglie, Betsy Bishop, Lindsey Crocker, Jackson Richmond and Noah Werthaiser .
Leave a Comment