Best Hot Chocolate in Ashland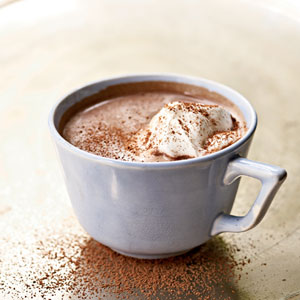 It's that cold time of year again, and high school students are beginning to ask themselves, "Where is the best place in town to get hot chocolate?"
There are several answers. If you are a fan of sweet hot chocolate with a little flavor, try Dutch Bros. Dutch Cocoa with peppermint flavoring.
For slightly bitter hot chocolate with a coffee-like taste, try Starbucks' hot chocolate or the Beanery's Mexican hot chocolate.
If you prefer organic hot chocolate, try Evo's hot chocolate.
If you don't want to spend money on going out for hot chocolate, or don't want to leave home, try this simple recipe from allrecipes.com.
Ingredients- Makes 4 mugs
1/3 cup unsweetened cocoa powder
3/4 cup white sugar
1 pinch salt
1/3 cup boiling water
3 1/2 cups milk
3/4 teaspoon vanilla extract
1/2 cup half-and-half cream
Directions
Combine the cocoa, sugar and pinch of salt in a saucepan. Blend in the boiling water. Bring this mixture to an easy boil while you stir. Simmer and stir for about 2 minutes. Watch that it doesn't scorch. Stir in 3 1/2 cups of milk and heat until very hot, but do not boil! Remove from heat and add vanilla. Divide between 4 mugs. Add the half-and-half to the mugs of cocoa to cool it to drinking temperature.
View Comments (1)