Global Citizen Corps showing: "The Dark Side of Chocolate"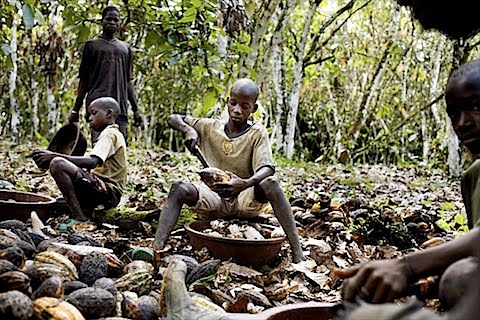 This Friday, February 4 at 7:00, GCC will be hosting a showing of the documentary "The Dark Side Of Chocolate" in the Ashland High School Library.
On the film: Danish reporter Miki Mistrati covers the tragic story behind child labor and trafficking in West Africa.  The Ivory Coast, producing 40% of the world's cocoa, for companies such as Hershey, Mars and Nestle has become a region of outsourcing for the corporate monsters that dominate today's grocery stores. This film reveals the bitter behind the sweet, child labor in the midst of America's favorite treat: "The Dark Side of Chocolate."
Further the cause by donating at the showing (a fund will be available through GCC) and visit The Dark Side of Chocolate for more information.
Leave a Comment