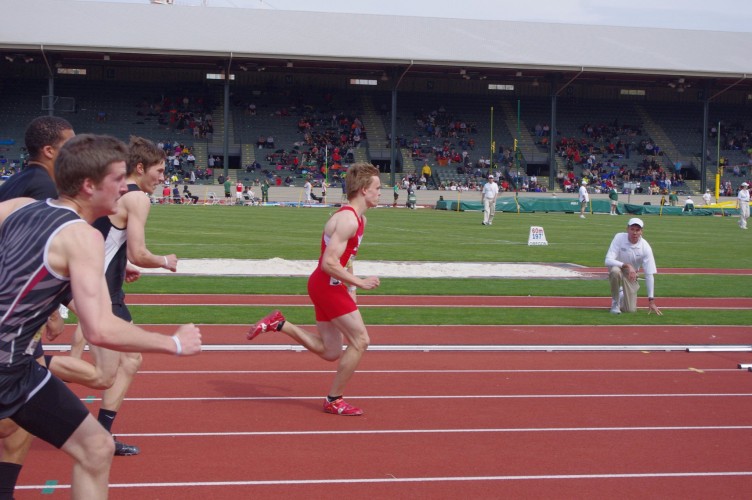 Every spring as the AHS track and field team trains for the OSAA state championships, the athletes look to attend another meet, the Oregon Relays. Though the relays are not the finale of each athlete's year, qualifying for the Oregon Relays is often the highlight. "It is a huge honor to qualify for the Oregon Relays, you get to compete in one of the nation's most storied venues at a really well-run event against the best competition, you couldn't ask for anything more" said junior Aniela Kleinfelter.
The Oregon Relays is a track meet held at University of Oregon's historic and iconic Hayward Field in Eugene (also known as Tracktown USA). The event features both college athletes from across the West and many of the best high school track athletes from Oregon and Washington. "Our results at Oregon Relays were very promising; I think it bodes really well for where we sit as we continue to prepare for state, especially in some individual events," Sam Jackson said.
This year 14 AHS athletes qualified for the Oregon Relays. Both Sam Jackson and Ian Wurfl notched top 10 overall finishes in their respective events the 800m and 110m hurdles, both very promising individual showings. The boys sprint medley team also finished top 10 overall. Dana Greenblatt, Geraldine Graham, and Alex Kiesling also finished in the top three of their heats.
Oregon Relays is always a good median for comparison when wanting to see how AHS athletes compare to the best competition in the state. The way AHS athletes performed should certainly help with the confidence of those who qualify and compete at state.
Best of luck to the AHS track team as they rumble towards state!