The Grizzly Truth Review of "Anime Club"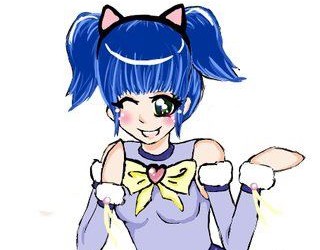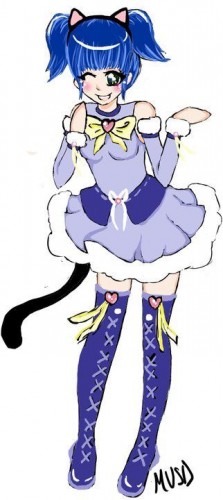 Hello,
I'm Micah Heller, the new critic for The Rogue News Online.
Now that introductions are over, I thought I would review something that many people want to know about, but few have the time to try: clubs. I know many people want to try out clubs, but do not want to waste half a dozen lunch periods trying out club after club with none quite fitting. That's where I come in. I will be touring lunchtime and after-school clubs for a day or two apiece, and telling you what goes on. The facts I will be reporting on will usually include whether it is a serious club (i.e. a club you need to attend each and every time, and/or practice for, such as a competitive team) or a casual club (usually optional attendance and a relaxed atmosphere), what generally happens in the club, and whether it is acceptable to simply walk in one day and join.
As this is my first review, I will begin with a club I personally attend, Anime club. It's a very casual, just-for-fun club; walk-ins are not only accepted, but sometimes are greeted with free hugs. Attendance is optional, and the room has an atmosphere that makes you feel like you are always in an armchair. Anime club meets Wednesdays in Tech 3. Started by a group of friends who like Anime, it has evolved from a dozen people watching a few favorite shows on a projector to a full-fledged club featuring art contests, special guests, and a different Anime every two to three weeks.
Some of you may ask, just what IS Anime in the first place? Anime is an animated form of Japanese art, usually adapted from comics called Manga (cartoons in a cleaner and more polished style than we have in America). While American cartoons are usually aimed at cheap giggles and lewd jokes, Anime is wide ranged it features not only comedy but dramas, horror, school life, science fiction, fantasy, Shakespeare, world history and just about everything else.
The general order of operations in Anime club is this: first, contests, and other "community events;" second, if there is not already one set up, a vote is taken on what to watch that meeting. Possible votes include anything nominated that the team captains have seen. Non-excessive violence is allowed, but nudity, large amounts of gore or violence, lewdness, and other inappropriate school topics are not. Then an episode of the chosen show is watched, the advertisements (if there are any on that episode) are jeered at, and the club breaks for the rest of the lunch period.
The Anime Club has a facebook group here. Check it out.
Here are a couple of animes recantly watched in club.
http://www.funimation.com/dgray-man/episode/the-boy-who-hunts-akuma/dub
Opinions contained are solely my own, and not those of the subject of the review, The Rogue News Online, or any affiliates.
Leave a Comment