Getting Fit for a Winter Sport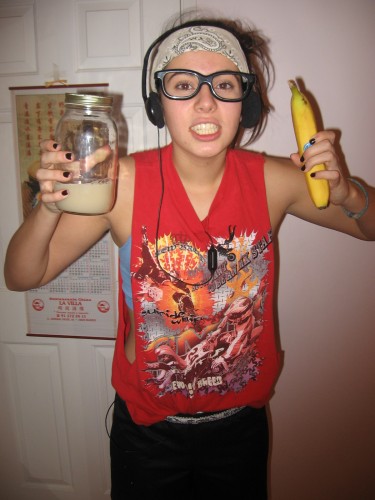 After having an off season it tends to be quite difficult to get back into shape for a winter sport. Athletes who have participated in a fall sport have major advantage over those who did not. Although oiled up body builders make it look so easy to lose fat and gain muscle it's not. The Rogue News online team has compiled the best of the many tatics you can use to get back into shape for your winter in no time.
1. Create a new playlist: Get yourself excited about working out by having your favorite music there to get you through. This will motivate you through your struggle to gain pure muscle. These upbeat songs are perfect for your run:
"Find Your Love" – Drake
"Check It Out" – will.i.am and Nicki Minaj
"2012 (It Ain't the End)" – Jay Sean
"In My Head" – Jason Derulo
"Who Dat" – J. Cole
"Club Can't Handle Me" – Flo Rida,
"Not Afraid" – Eminem
"DJ Got Us Fallin' in Love Again" – Usher
"Gettin' Up" – Q-Tip
"Shawty Get Loose" – Lil Mama
"Going Wrong" – Armin van Buuren
"A Milli" – Lil Wayne
"HEYYEYAAEYAAAEYAEYAA" – He-man
2. Cut the calories: Don't waste your time by eating unfilling processed food that contains high quantities of sugar. Instead eat lean meat such as chicken breast or turkey burgers, vegetables, and fruits.
3. Drink enough water: Drink water instead of soda which is loaded with sodium and sugar. If you drink water before a meal it allows you to take in less food and makes you feel just as full.
4. Cut down on salt intake: Many Americans suffer from obesity because almost everything contains salt. The reason that salt is fattening is because salt absorbs water, which is held in the body causing your weight to increase.
5. Eat more…Often: This might sound ridiculous but if you eat more meals that are smaller in quantity and healthier foods, it will trick your brain into thinking that it's full. If you don't eat enough then your brain will start panicking thinking that it is starving and it will start to store the food as fat.
6. Exercise: Playing chess or video games is not considered exercise. The best thing is to find a friend and have a play date in the weight room or ask your BFF to go on a run and talk about the latest gossip.
Leave a Comment