Where To Go For Lunch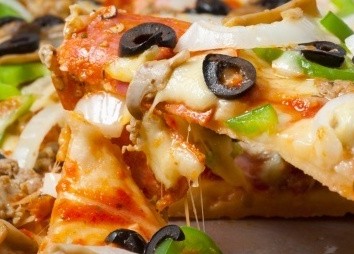 Ashland has a number of restaurants and cafes that are very supportive of AHS students through their student discounts, and lunch specials. All of them are in walking, or driving distance from the high school. Here is a small list of cafes, pizzerias, and restaurants that give discounts.
Giseppi's Pizza offers a lunch special that includes a cheese slice with a 12Oz drink for $1.75+5% tax for AHS students. Giseppi's is within driving distance at 1469 Siskiyou Blvd.
Great American Pizza has a 1 topping pizza slice lunch special for $2.75, and if you buy a slice you can buy a $3.00 salad. Great American Pizza is within driving distance at 1448 Ashland St.
Hot Spot has a chicken tender lunch special for $5. They also have daily lunch specials which change every day. Hot Spot is in walking and driving distance at 424 Bridge St.
La Casa del Pueblo has a $5 student lunch special which has its own menu, and comes with a drink. La Casa is within walking and driving distance at 1209 Siskiyou Blvd.
Boulevard Cafe has a 10% student discount. This is within walking and driving distance at 555 Siskiyou Blvd.
Mihama has a $4.50 teriyaki with rice and soda lunch special for AHS students. Mihama is within walking and driving distance at 1253 Siskiyou Blvd.
When students support these local businesses they indirectly supporting themselves. When a business has lots of traffic from students they have less need to jack up their prices, and it encourages them to keep the discounts. I encourage all Ashland High School students too support these businesses, so that they can continue to help us.
Leave a Comment