Girls Water Polo: Wrapping Up the Season
Ashland Water Polo girls had a solid season. Unfortunately, having lacked much competition throughout their regular season, they were unprepared for the challenge against West Albany at State.
The girls first had to play against Madras and defeated them with a score of 9-16. Then they moved on to play for first place. They had a tied score for the first quarter and then started to slowly fall behind. Halie Haynes blocked many of the opponent's shots and even used her face a couple of times. The only scorers on the team were Maddie Longshore, Sadie Kasiah, and Ada Lawson. The Ashland Waterpolo girls were devastated for this loss but Coach Christi Gilmore and assistant coach Andrew were very proud of the way that the girls played as a team in this game, "It gives us a sneak peek of what a strong team they will be next year."
The senior girls after having such a solid season this year, have truly bonded as a team and feel fulfilled in their accomplishment. Last year it was 3rd place this year 2nd place and next year, no doubt, it will be 1st place for the ladies of AHS Water Polo.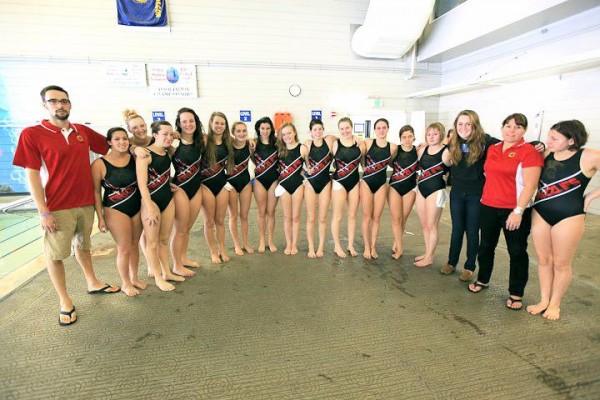 Leave a Comment