Special Olympics Oregon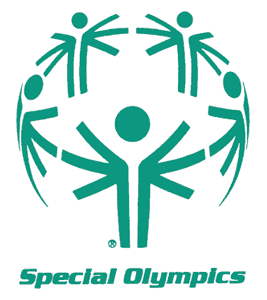 The Southern Oregon University athletics department has recently announced their partnership with the Jackson County division of Special Olympics Oregon. As a result of this partnership, the SOU athletics department will be heavily involved in this years Polar Plunge, a fundraiser for Special Olympics Oregon. The team's part of the Jackson County division will also be using some facilities at SOU for such things as practices, team meetings and special events. This is a great opportunity in which Southern Oregon University's athletes have a chance to work with athletes of the Special Olympics.
"This is a natural fit for our student-athletes to support the athletes of Special Olympics," SOU athletics director Matt Sayre said. "This is a relationship that will benefit both groups." Jackson County Special Olympic athletes compete in many different sports throughout the year. The fall season consists of volleyball, swimming and bowling, the winter of basketball, power lifting, skiing and snowboarding, and track and field, bocce ball, golf and softball in the spring.
Upcoming events for Special Olympics Oregon in the Jackson County area include the SOU home basketball game at which $1 from each ticket purchased will be donated to this years Polar Plunge on February 3, in Medford at the Jackson Aquatic Center. To register and learn more go to www.plungeoregon.com, benefits go towards Special Olympics Oregon. Future plans for Southern Oregon University's involvement with Special Olympics Oregon include the hope to soon host a one day Special Olympics at the Bob Riehm Arena at SOU in either January or February that will also include a clinic.
Leave a Comment