Boy's Soccer Team Falls to Henley in Thriller
A crazy ending led to Ashland falling to Henley 2-1 at North Mountain Park on Tuesday, September 9.
After dropping behind by one midway through the second half, the Hornets scored two goals in the final minutes to pick up their second win in as many games.
Ashland dominated possession through the first half and finally cashed in on one of their many chances when freshman Ben Lucero scored in the 63rd minute. After a free kick from just outside the 18 yard box from senior captain Cole Coster bounced around in the box and hit the post on two separate occasions, Lucero knocked it home.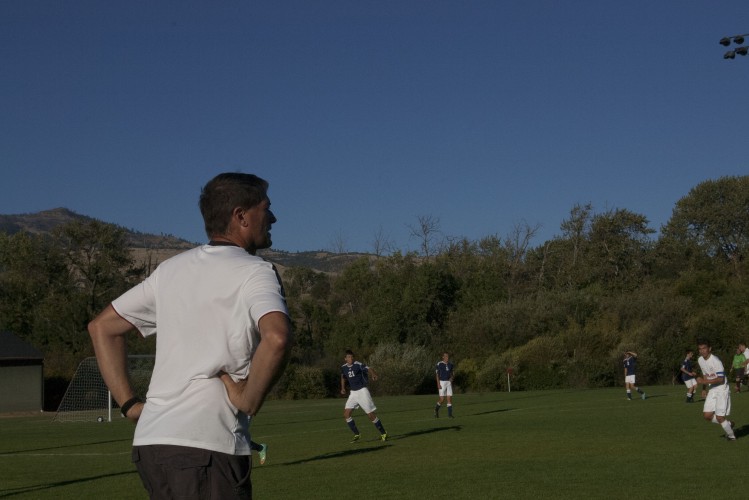 After the goal, Henley began to push back. For what seemed like an eternity, Ashland held off the Hornet attack until late in the second half when Henley finally scored against a sprawling Tejas Leier Hayden to tie the game at one.
While the game seemed destined to end in a tie one play defined the game. Lucero was called for a high kick in the box while trying to clear the ball. Immediately the referee blew the whistle and a free kick was given.
A game of pinball ensued as Grizzly players rushed the indirect free kick. After bouncing through the box, Henley took the lead in the 11th hour.
With no time to respond, Ashland could not pick up a satisfactory result. Now at two loses and no wins, the Grizzly boys will be looking to pick up their first victory Saturday at noon against Grants pass.
Leave a Comment