State Champions: Slideshow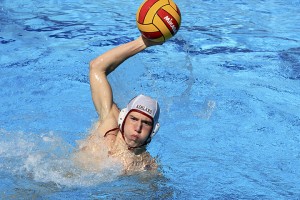 It was an emotional weekend in Corvallis at the Water Polo State championship. It was the last time that the water polo starting line up would ever play together, and the last time Christi Gilmore would be coach of the Ashland team. Yet through all of the sadness, a victory was found. After a grueling game where Ashland showed their superior conditioning and skill to West Albany, the Ashland boys took first in State. An 11 to 6 point win, the Ashland High School boys team celebrated with a splash circle with Christi Gilmore in the center after she was flung from the deck when the buzzer sounded. It was the end of the road, yet one of the greatest moments of  Ashland High School Water Polo's career. It was an important and momentous win; the defeated team, West Albany, is (more like was) an arch enemy to AHS's Water Polo team, having halted Ashland's momentous winning streak last fall.
It took three months of practicing and hours in the pool to get to this point.  "This was a great note to end my high school Water Polo career on," Forest Kollar said after receiving his MVP award. This feeling was shared by the rest of the team, the coach included. It was a bittersweet weekend, and a great conclusion to the season.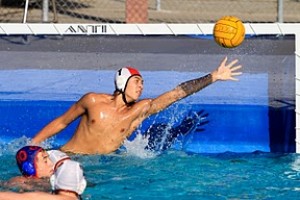 Slideshow by Ada Lawson.
Leave a Comment