Swimming their way to Districts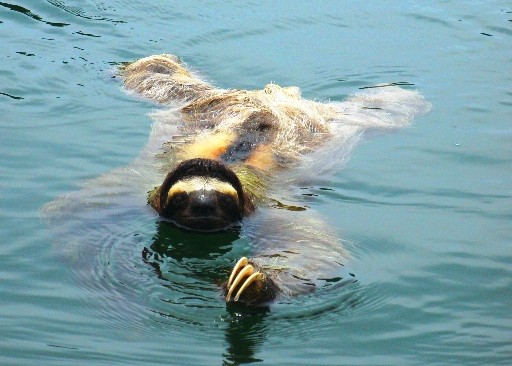 The Ashland High School Grizzly swimmers competed against the Mountain View Cougars, Bend Lava Bears and Summit Storm in Bend, Oregon, on Friday, February 10.  The team drove up through the bitter cold and immense mountains to hit the water at 4:15pm.  Only then did the swimming prelims begin.
Each competitor was able to enter up to two individual events, and on Friday, swimmers competed in  JV events for the 50-free, 100-free, 50-fly, 50-back and 50-breast. Unfortunately, the swimming ended there for many Grizzlies, as there were no finals for JV events.
In the Varsity events, first through eighth place ribbons were awarded to swimmers. Some of the Grizzlies aqua-warriors who placed well were Gus Simms, who stroked his way to a first place finish in the 100-butterfly, and Sheralyn Shumway, who glided to a third place finish in the 50-freestyle.
The AHS boys and girls teams won second overall.
Results of Districts
Boys 200 Free Relay (seeded 3rd overall in Oregon placing behind Bend and Summit): Gus Simms / Cole Harding / Forrest Kollar / Kai Staal
Girls 200 Free Relay (seeded 6th overall in Oregon): Ada Lawson / Cassie Hall / Maddy Longshore / Sheralyn Shumway
*- Qualified for the OSAA State Championships
GIRLS
Raina Ahern
Kaya Boehm
Kara Buccino
Ariel Clark
Lily Davidson
Brianna Finch
Myka Fox-Chalmers
Emma Frantz
Grace Geisslinger
Aubrie Georgevitch
Cobi Glick
*Cassie Hall
Megan Huggins
*Ada Lawson
Grace Lenthe
*Maddy Longshore
Megan Rodden
Grace Rogan
Mimi Schaefer-Sharp
Sabrina Scoggin
*Sheralyn Shumway
Sidney Sorenson
Elisabeth Tappert
Isis Terrall
Mandy Workman
Lili Wurfl

Boys
Taos Cadarete-Stewart
William Crowley
Jackson Davis
Hoku Eggertson
Miles Furuichi
Tristan Gavin
*Cole Harding
Garret Johnson
*Forrest Kollar
Parker Massie
Jordan Renteria
*Gus Simms
Evan Smith
Noah Smith
*Kai Staal
Alex Sukles
Quinn Teece
Jake Van Campen
Luke Van Campen
Brandon Vaughan
Jericho Walker-Roberts
Ian Wurfl
Leave a Comment